Northern Indigenous Pastoral Alliance (NIPA)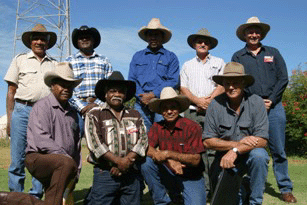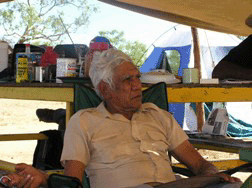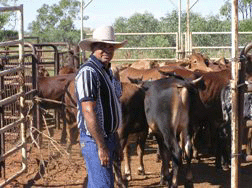 At the Yawuru trading floor in May 2004, an exciting new partnership was announced between the Kimberley Aboriginal Pastoralists Assn (KAPA) and the Northern Cattle Alliance (NCA) from Cape York. The Northern Indigenous Pastoral Alliance (NIPA), as the partnership is known, will, among other things, develop a franchise business model for IPEs.
NIPA believes that the franchise model can deliver the possibility of sustainable IPEs by providing all key stakeholders with the incentives, skills and mentoring necessary to direct and manage indigenous cattle enterprises.
The primary purpose and benefit of the franchising model is to address problems by providing a business oriented framework that has clear rules and guidelines to both protect and benefit all stakeholders. Franchising is not a business itself, but a way of doing business. Hence it can be adapted to benefit community owned enterprises such as IPEs in a way which complements the interests of the community as a whole. The model is a comprehensive system for the conduct of the business, including such elements as business planning, financial control, management systems, marketing, and quality.
An explanation of the franchising concept is set out in Peter McEntees paper Strengthening Land Community and Enterprise at http://www.isx.org.au/projects/1082448615_30570.html.
At the Yawuru trading floor, NIPA was successful in gaining a $15,000 innovation grant from the Brotherhood of St Lawrence to further develop the franchise model, with the aim of having pilot franchises operating in the Kimberley and Cape within 12 months.
NIPA now wishes to set up a working group to steer the project for the next 1-2 years, overseeing the use of the BSL innovation grant and obtaining further funding. We are looking in particular, for persons and organisations with extensive networks and experience in:
. management and operation of large pastoral
businesses,
. business management,
. financial management,
. land management,
. a committment to Indigenous economic
development.
franchise business model for Indigenous owned pastoral enterprises (IPEs).
Project description:
NIPA is seeking assistance from interested parties with appropriate expertise to participate in a working group to develop and implement its franchise business model for Indigenous owned pastoral enterprises (IPEs).
Lead Organisation:
Kimberley Aboriginal Pastoralists Association
Mentor Type:
Funding Type:
WWW:
http://www.yoursite.org.au (N.B. must begin with http://)
Support Type:
NIPA wants to establish a working group to assist it to develop the franchise model to implementation stage. Ideally the working group would comprise representatives from KAPA, NCA/Balkanu, the large pastoral houses, mining companies with operations on pastoral lands, other private sector expertise in franchising / legals/ finance/ marketing / business planning and Government. The working group would meet 3 or 4 times over the next 12 months. Funding to assist with the costs of the group meeting would be welcome. Some of the things that still need to be done include: . A comprehensive feasibility study; . Development of standard franchise agreements; . A method for setting licence or franchise fees; . A standard financial services package that can be delivered independently of the IPEs; . Development of best practice manuals for animal, land, people and financial / business management systems; . Development of training and mentoring programmes for these management systems; . Policy & procedures manuals; . Development of a Code of Conduct: . Monitoring systems and processes, including Economic benchmarking; . Processes/criteria for identifying communities/properties on which to pilot the model; . Business plans for each IPE; . A selection process that enables the selection of Franchisees who will succeed; . A co-ordinated livestock marketing service; . Resolution of any Intellectual Property issues.
Current Partners:
KAPA/ NCA/ Balkanu / Brotherhood of St Lawrence
Funding Amount:
Region:
Australia-wide operation<br>Queensland - Cape York<br>Western Australia - Kimberley