Education Transformations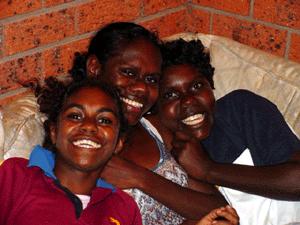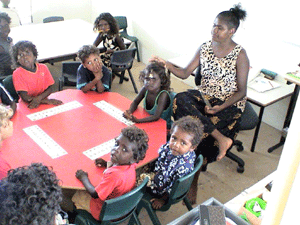 Education Transformations is a not-for profit organisation which brings expertise and experience in advocacy, education planning, community liaison, holistic community development, governance, infrastructure design, project management and training. Education Transformations has developed in partnership with families and communities a Family Group Home residential programme in Darwin's northern suburbs, a remote residential secondary College at Litchfield National Park, a homeland school at Gawa on Elcho Island and is currently developing a residential secondary college in partnership with the Tiwi Islands Education Board. Education Transformations began as an initiative of a NT based parent owned school organisation (NT Christian Schools) which operates eight schools in the Northern Territory.
Project description:
Education Transformations partners with remote Indigenous families and communities who want to manage and operate their own schools
Lead Organisation:
Education Transformations; Tiwi Education Board
Mentor Type:
Support Type:
There is a great need for a robust community managed schools sector in the Northern Territory. Thousands of Indigenous young people are offered no opportunity for quality secondary education. Many regions are keen to work towards managing their own education initiative. A Community Managed Schools Support Unit could provide the expertise and support to develop strong and successful schools. Some $400K is needed annually to maintain such a unit able to be a partner in advocacy, planning and implementation. The unit has potential to attract support from both Commonwelath and Territory governments but also needs to remain independent (some non-government support) and be driven by member groups who are establishing their own schools.
Funding Amount:
Region:
Northern Territory<br>Northern Territory - Katherine<br>Northery Territory - Tiwi Islands