Walkabout Cultural Adventures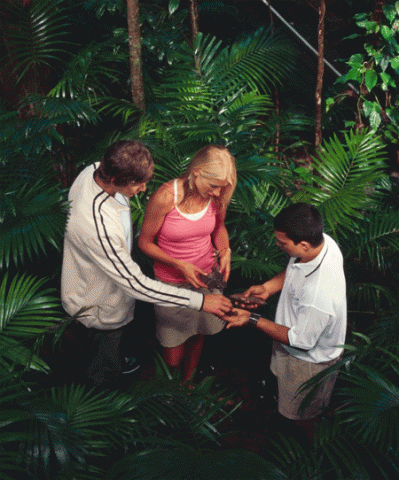 Join local Aboriginal guide Juan Walker on his half and full day tours as well as private charter tours, that visit the Mossman/ Daintree region and are led by experienced local Kuku Yalanji tour guide. Learn about the local rainforest Aboriginal people, whilst visiting culturally significant and interesting sights of this region. Whether it be visiting the rainforest and spectacular waterfalls of the World Heritage-listed Daintree, plus Aboriginal cultural sites, participants also hear about the history of the region, try some bush tucker, swim in pristine freshwater streams and have a go at traditional hunting and spear throwing. Walkabout Cultural Adventurs will collect guests from Port Douglas, Mossman and the Daintree region. The tours cater for a minimum two guests and maximum six. Juan is operating his business as a sole trader, owner/operator.
Project description:
Unique Aboriginal Tour Company offering personalised experiences in the Mossman/ Daintree region with local Kuku Yalanji guide.
Mentor Type:
WWW:
http://www.walkaboutadventures.com.au
Funding Amount:
Region:
Queensland - Cape York - China Creek Daintree Rainforest