Girroo Gurrll Mija Aboriginal Experience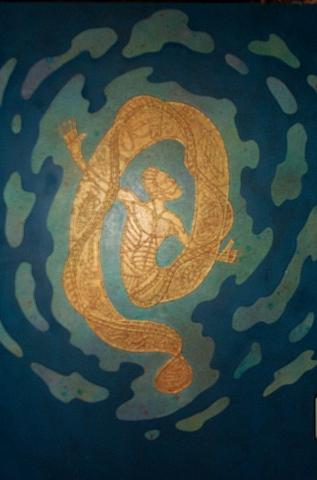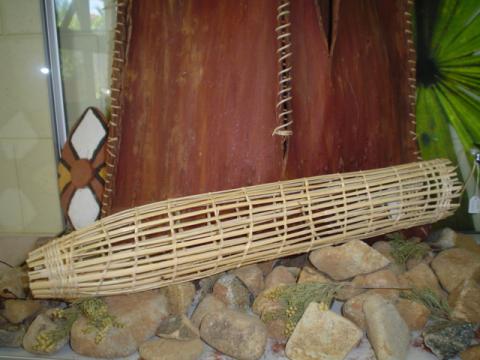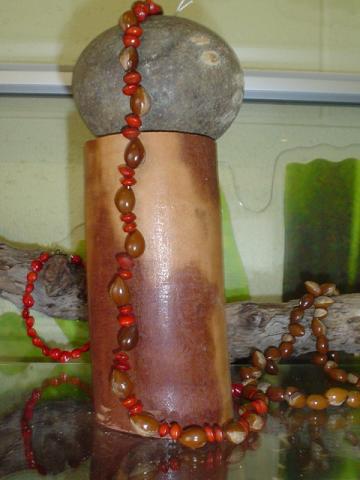 The project involves the following activities:
<ul>
<li>horse trail tours interpreted by local traditional custodians of the story places; <li>guided walking track tours with interpretation of rainforest flora and fauna specialising in the language names and traditional methods still practiced today;
<li>kiosk and traditional arts & crafts shop.</ul><p>
The horse trail and walking track tours include activities such as spear and boomerang throwing and telling of the stories associated with the land marks and features of the Traditional lands of the Girramay and Jiddabul Rainforest people. Tours are complimented with morning tea and lunch thus enabling visitors to the area the chance to experience the genuine hospitality of the Aboriginal people and the opportunity to taste the traditional produce of the Rainforest.<p>
Murray Upper is a small community comprising approximately 160 inhabitants of Girramay, Jiddabul people located 30kms north-west of Cardwell in Far North Queensland. The Murray Upper community has made in-roads towards establishing a tourism project as a means of reinforcing its traditional identity and furthering its aim of attainment of financial independence.<p>
The Murray Upper community is represented by Jumbun Limited which provides housing and Gumbudda CDEP Aboriginal Corporation that manages the Murray Upper community CDEP projects. <p>
The Murray Upper community previously (1995-1999) conducted trail and walking tour activities of which was dependant on outside tour operators to bring in tourists from nearby Mission Beach. However, these operators were affected by the down turn in tourism at the time and eventually ceased operations. <p>
The Great Green Way which is the regional marketing strategy of the councils between Townsville and Cairns in a publication, Regional Tourism Strategy 2003-2008, reported anecdotal evidence of up to 800,000 vehicles travelling the Bruce Highway between Townsville and Cairns each year of which they estimate 100,000 to 200,000 visitors will venture off the highway to visit local points of interest.<p>
Contact with local and regional tourism agencies has been highly positive and they are of the unanimous opinion that there is a demand for all of the proposed activities as Murray Upper is adjacent to one of the most popular tourist and backpacker destinations in Australia (Cairns, the Great Barrier Reef and the Wet Tropics) as well as having an influx of backpackers out of the tourist season for the cane harvest and banana seasons.<p>
There are no existing tourist operations similar to those proposed for the Project between Cairns and Townsville so an opportunity is available for this to be the first.<p>
The infrastructure used in the previous venture still exist, albeit in need of refurbishment, and the community are very keen for the tourism(Project) to commence.<p>
Gumbudda appointed Consultants to help develop a Three Year Plan for the recommencement of the Project including Capital & Establishmet Budget & Profit Forecasts with Cash Flow Assumptions and Projections.<p>
The kiosk and arts and crafts shop situated in the community centre will operate as a coffee shop with traditional/contempory arts and crafts displayed for sale. Tables and chairs will be arranged on the veranda outside the shop and light meals and refreshments will be sold to guests as well as the passing trade. <p>
We have developed a financial model which allows us to alter key variables to take into account factors such as, number of tourism participants, activities, product mix, pricing and seasonal variations. In turn this analysis results in cash flow projection outcomes tailored to varying circumstances.<p>
The main limiting factors in the cash flow projections, regardless of the product mix are:
<ul>
<li>the carrying capacity of the current bus - 22 people;
<li>the number of tours which can be conducted;
<li>weather - tours are all outdoor activities; and
<li>availability of suitably qualified staff.
</ul>
<b>A major strength for the project is the demonstrated enthusiasm and energy of the community members towards its success and the ultimate achievement of the desired outcomes.</b>
Project description:
The tourism project is to provide a product mix based on the following activities: horse trail tours interpreted by local traditional custodians of the story places; guided walking track tours with interpretation of rainforest flora and fauna specialising in the language names and traditional methods still practiced today; kiosk and traditional arts & crafts shop. The horse trail and walking track tours include activities such as spear and boomerang throwing and telling of the stories associated with the land marks and features of the Traditional lands of the Girramay and Jiddabul Rainforest people. Tours are complimented with morning tea and lunch thus enabling visitors to the area the chance to experience the genuine hospitality of the Aboriginal people and the opportunity to taste the traditional produce of the Rainforest.
Lead Organisation:
Gumbudda CDEP Aboriginal Corporation
Mentor Type:
Funding Type:
Support Type:
Recurrent (3 years) financial support for the employment of a operational manager/mentor to oversee the day to day activities, marketing, training, national competitiveness and industry development. Start-up Working Capital (three years) to assist the project to become self sustainable and able to compete with the existing wider community toursim ventures.
Current Partners:
Jumbun Limited Gumbudda CDEP Aboriginal Corporation
Funding Amount: