Nyikina Cultural Centre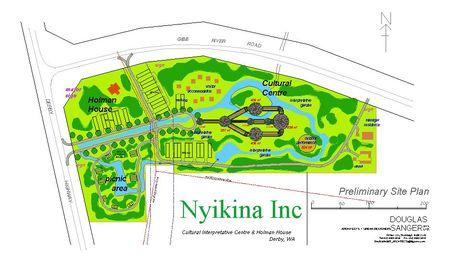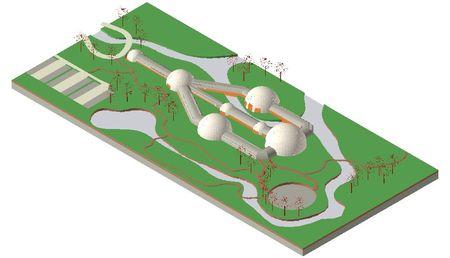 The Project is a model of best practice for improving remote Indigenous life outcomes by providing cultural solutions to promoting social harmony and creating real employment through sustainable cultural industries such as tourism, land care and cultural education.
The Project is a natural and essential development for improving and sustaining social, cultural and economic outcomes of Indigenous people and others in the West Kimberley Region.
It has wide support from various levels of government, business and community interests.
The Centre will display the history of the region, showing the contributions of Indigenous, Asian and European people. The Interpretative aspects of the Centre will also include interpretative gardens, performance areas, an indoor auditorium, together with other facilities and activities which will draw tourists to the region.
Thus the Nyikina Cultural Centre will contribute to the wider economic growth and activities of Derby, by providing another reason for people to visit here and to spend one more night.
Local Indigenous people will directly benefit from increased employment opportunities through the Cultural Centres range of activities and more widely through the investment of their wages back into the local economy.
Thus, the Nyikina Cultural Centre will :
- be an Indigenous cultural tourism icon which will draw visitors to the region
- create jobs and technical skills training in the construction stage, to contribute to building the local labour force for sustaining the growths of Derby and West Kimberley
- generate sustainable employment in tourism, performing arts, hospitality, education and cultural industries which will be funded by revenue generated by the Centre tendering for government and corporate contracts
- expand the current promotion of Nyikina language and culture through a new information technology centre to produce films/DVDs, CD ROMs and books for local educational use and for sale to the general public
- stimulate the wellbeing of local Indigenous people by promoting community and personal harmony through culture and employment to break the poverty trap
- inform locals and visitors to the Region about local history and how to respect and look after the Fitzroy River and its surrounding environment, whilst training guides and rangers
- provide a high-quality venue for meetings, functions, multi-media and performing arts which will be available for use by the wider public (as a suitable venue does not exist in Derby)
- support local business by directly purchasing goods and services, increasing tourism spending and providing local workers with more income to spend in Derby
Project description:
The Nyikina Centre will provide a broadly based focus for Indigenous social education, employment & skill training, cultural strengthening, recording of language, song & dance in electronic forms, the provision of access for Indigenous and all other people to study indigenous history/culture/traditions, and will provide a permanent centre in the West Kimberley.
Funding Amount:
Region:
Western Australia - Kimberley - Fitzroy Crossing