National Indigenous Pastoralists Alliance (NIPA) Cattle Franchise Strategy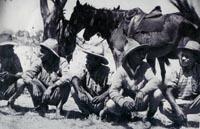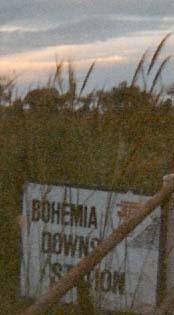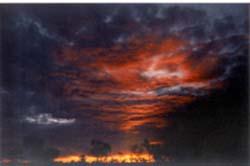 First listed Yawuru Trading Floor<p>
<b>Proposal</b>: A proposal by Kimberly Aboriginal Pastoral Association (KAPA) to establish a cattle franchising agency has been developed. There is a concept for the franchising agency to be run under the auspices of a National Indigenous Pastoralists Alliance (NIPA) with an initial focus on the Kimberley and Cape York Peninsula. Start up capital, franchise expertise and cattle industry partners are sought and an initial discussion to talk about the idea will be held at the Yawuru Trading Floor of ISX May 19.<p>
<b>Where</b>: The project would establish a franchise company in Broome under the auspices of KAPA, with potentially representation at Balkanu in Cairns. The proposal is to initially target selected indigenous cattle stations in the Kimberley and Cape York. Three target properties in the Kimberley and two on Cape York Peninsula would be identified as pilots to trial the concept. <p>
<b>Why</b>: Indigenous pastoral operations are currently not run as a business network and most are not profitable under current management structures . NIPA as franchisor would establish an indigenous cattle business network, highlighting transparency, accountability strong performance guidelines, a focussed management and a community profit sharing approach that will lift the overall economic performance of indigenous cattle operations. <p>
<b>Potential Partners</b>: Balkanu, KLC, NCA, KAPA and other key cattle industry partners and associations<p>
<b>Assets</b>: The plan has the ability to harness the economic development of Indigenous cattle stations in the Kimberley and their associated communities and other indigenous cattle stations on Cape York Peninsula. <p>
<b>Investment & Revenue</b>: Each property involved in the franchise will be expected to contribute a franchise fee based on annual revenue to the NIPA franchise operation. Within ten years a self sustaining franchise operation with an income of $500 - 800,000 per annum is expected.<p>
<b>Start up capital</b>: An initial grant is sought to establish the first five years of operations of NIPA and the establishment of the franchise operation. <p>
<b>Forms of Investment</b>: The partners will consider the following forms of investment in the proposal: One-off grant from government, loan from supportive industry partner, direct business investment from potential long term partner with the capacity for profit sharing.
Infrastructure: The project will be centred at the KAPA offices in Broome and the Balkanu offices in Cairns.<p>
<b>Business Model</b>: The business model for the project is described in more detail in a paper prepared by KAPA. However a full feasibility study is needed.<p>
<b>Markets</b>: The market for international and national beef has never been healthier. Strong export growth is expected over the next decade.
<b>Competitive Advantage</b>: NIPA would have a unique relationship with traditional owners con trolling pastoral leases covering six million ha in the Kimberley and a million ha on Cape York Peninsula and potentially many other sites around the country.
<b>Major Risks</b>: The risks of the operation lie in five areas: 1) appropriateness: establishing the franchise model that is appropriate for the cattle industry; 2) partnerships: ensuring strong and enduring partnerships with traditional owners over the use of pastoral land for franchises; 3) management: ensuring that cattle managers of franchises are able to manage their stations with clear rights and responsibilities to the franchise; 4) community: ensuring that there are clearly appreciated and recognised benefits flowing to communities from the franchise operations and finally, and most importantly 5) viability: having a strong view of what cattle operations are not likely to be commercially viable no matter what the management regime.<p>
<b>Management</b>: KAPA are a pre-eminent Indigenous cattle association with considerable experience in dealing with the issues; the KLC and Balkanu are unique regional agencies with responsibility to Indigenous land holders. It is expected that strong cattle industry and franchise development expertise will be developed from external groups in the development of this project.<p>
<b>Operations</b>: This is discussed in more detail in the detailed paper prepared by KAPA.<p>
Project description:
A proposal by Kimberly Aboriginal Pastoral Association (KAPA) to establish a cattle franchising agency has been developed. There is a concept for the franchising agency to be run under the auspices of a National Indigenous Pastoralists Association (NIPA) with an initial focus on the Kimberley and Cape York Peninsula.
Lead Organisation:
Kimberley Aboriginal Pastoral Association
Mentor Type:
Funding Type:
Support Type:
An initial grant is sought to establish the first five years of operations of NIPA and the establishment of the central franchise operation. With this grant a project manager would be funded for five years and all of the franchise set up costs would be covered. The revenue from the franchise operation would be as follows: Year 1: 20k, 4 franchises; Year 2: 20k 4 franchises; Year 3: 40k 8 franchises; Year 4: 40k 8 franchises, Year 5: 80k 16 franchises, year 6 160k 32 franchises. By year 6 the franchise operation and NIPA would be expected to be sustainable. The noncommercial side of NIPAs operations would be funded through grants and ongoing applica tions for industry development funding.
Funding Amount:
Region:
Australia-wide operation<br>Queensland - Cape York<br>Western Australia - Kimberley