My Soul, My Heart, My Home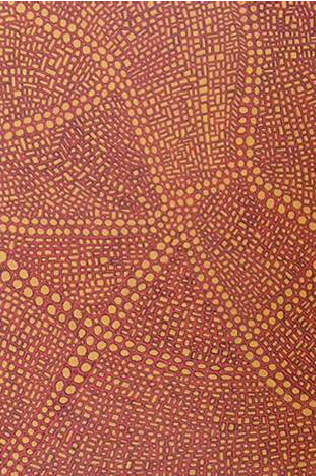 Online Exhibition<p>
<a href=" http://www.isx.org.au/resources/Artworks/1130815888_3513.html"> Salmon Water<a> <small>(Sold Nov 1)</small><p>
<a href=" http://www.isx.org.au/resources/Artworks/1130824491_22461.html"> Colours of the Country</a> <small>(For Sale On-Line) </small><p>
<a href="http://www.isx.org.au/resources/Artworks/1130825357_18453.html"> Dreaming Overview, Set of Three</a> <small>(For Sale On-Line) </small><p>
<a href=" http://www.isx.org.au/resources/Artworks/1130763007_2808.html "> Reptile/Mud</a> <small>(Sold) </small><p>
<a href="http://www.isx.org.au/resources/Artworks/1130763923_10989.html"> Remember where we come from</a> <small>(For Sale On-Line)</small><p>
<a href="http://www.isx.org.au/resources/Artworks/1130754541_15393.html"> A Perfect Life</a> <small>(Sold)</small><p>
<a href="http://www.isx.org.au/resources/Artworks/1130755272_9651.html"> Jigull</a> <small>(For Sale On-Line) </small><p>
<a href="http://www.isx.org.au/resources/Artworks/1130761083_573.html"> Desert in Bloom</a> <small>(Sold) </small><p>
<a href="http://www.isx.org.au/resources/Artworks/1130761859_2736.html"> Desert Sunset</a> <small>(Sold) </small><p>
<a href="http://www.isx.org.au/resources/Artworks/1130762056_5552.html"> Salt Plains</a> <small>(For Sale On-Line) </small><p>
<a href="http://www.isx.org.au/resources/Artworks/1130762056_5552.html"> Dancing Jalinardi</a> <small>(Sold) </small><p>
<a href="http://www.isx.org.au/resources/Artworks/1130764676_2891.html"> A Great Woman's Life </a> <small>(Sold) </small><p>
<a href="http://www.isx.org.au/resources/Artworks/1130764998_17379.html"> Spinifex on Pindan</a> <small>(For Sale On-Line) </small><p>
<a href="http://www.isx.org.au/resources/Artworks/1130765963_15415.html"> Where I am in this new place</a> <small>(Sold) </small><p>
<a href="http://www.isx.org.au/resources/Artworks/1130766627_6110.html"> Shattered Dream Broken Promises</a> <small>(For Sale On-Line) </small><p>
<a href="http://www.isx.org.au/resources/Artworks/1130767376_32368.html"> Acceptance of Loss</a> <small>(Sold) </small><p>
<a href="http://www.isx.org.au/resources/Artworks/1130769105_30875.html"> How we are part of where we come from</a> <small>(For Sale On-Line) </small><p>
<a href="http://www.isx.org.au/resources/Artworks/1130766280_30427.html"> Brown Assimilation</a> <small>(Sold) </small><p>
<a href="http://www.isx.org.au/resources/Artworks/1130769964_2067.html"> Spinifex on Pindan</a> <small>(For Sale On-Line) </small><p>
<a href="http://www.isx.org.au/resources/Artworks/1130770364_22435.html"> Survival of all living things is in our hands</a> <small>(For Sale On-Line) </small><p>
Carol's first public exhibition was held at Gecko Gallery, Short St, Broome in December last year. In her introduction to that exhibition she wrote:
<i>This is my first public exhibition. My artwork is an expression of how I view the world. I use the medium of painting as a means of dealing with the lonely places I have been in the last four years. It is also a means of dealing with the stress of my job.<p>
Finishing work at ten oclock most nights, even though Im physically exhausted, my mind remains full of ideas and energy - I need to relax. Whether Im at home, in a hotel room or in my flat, I paint to relax and restore myself for the next day. When I travel, I always carry a canvass and my paints and brushes so I can paint before I retire each day. I can spend a couple of hours relaxing with my thoughts and expressing not only who I am, but how I see the things around me.</i><p>
Carol Martin MLA<p>
In the notes for the catalogue for the exhibition Patrick Dodson wrote the following:
<h3>Carol Martin</h3><p>
By Patrick Dodson<p>
Carol was born in Subiaco, Western Australia in 1957. The daughter of Rosemary and Bernard Pilkington, Carol has six siblings and ten fostered and adopted siblings. Needless to say, as an Aboriginal woman, Carol has a huge extended family - I know she sees this as her greatest strength. Carol married Brian Martin in Derby in 1984, they have two children and two grandchildren.<p>
Carols role model is her father, he taught each of his children something special, for Carol her father taught her how to fix the old Holden, to paint in his peoples style, to sing and to hunt. As you can imagine her father believed in her and wanted her to be a strong independent woman, Carol believes he would be very proud of her.<p>
As one of so many children, Carol was loved and cherished by her family, a family which she was removed from when she was but twelve years of age. Removal had a profound impact on her. Albeit a painful and lonely time in her life, it was a period that required her to develop the constructive skills necessary to deal
with her extraction and isolation.<p>
There are many stories to tell leading up to 1992 when Carol completed her Degree, in Social Work. As a mature aged student, and mother of two young children, she was the first in her family to complete a University Degree. I know Carol reflects on her time at Curtin University as challenging yet comprehensively rewarding.<p>
Carol returned to Derby with her family, it was around this time when she began to paint as a means of expressing herself and the concepts she had experienced.<p>
Some of Carols artwork is owned by Curtin University, the retired Governor General, Sir William Dean, and many of her friends.<p>
In her first Term in Government, Carol has used her artwork as a means of dealing with stress and as a relaxation tool, in what has amounted to one of the biggest learning curves in her life.<p>
In 2001 as the result of the General Election in Western Australia, Carol Martin was elected to the seat of Kimberley, as the first Indigenous Woman elected to an Australian Parliament. In her Inaugural Speech Carol said I am humbled that my community found me worthy to represent them, and she has never ceased to be humbled by the privilege of representing the people of the Kimberley.<p>
Patrick Dodson<p>
Project description:
Following her highly successful exhibition, in an historic first, Carol Martin MLA, the first Australian Indigenous woman parliamentarian is offering a limited number of her artworks on line for sale through the ISX. Carol's works can be purchased on line through our e-commerce facility and shipping will be arranged through Goolarri Media Enterprises, Broome. Carol is also launching with the sale of her work a new voluntary agreement for purchasers of Indigenous Art. The agreement involves purchasers agreeing that 20 per cent of the purchase price is to be returned to a tax deductible Indigenous Art and Culture Fund which is administered by the artist and the Broome Aboriginal Media Association. The purpose of the fund is to create new Indigenous Art and Culture enterprises. The agreement, which is designed to ensure that profits flow back to Indigenous artists and their communities, applies to all subsequent sales of the artwork.
Funding Amount:
Subject(s):
Region:
Western Australia - Kimberley