Seven Generations Plan: Yuin People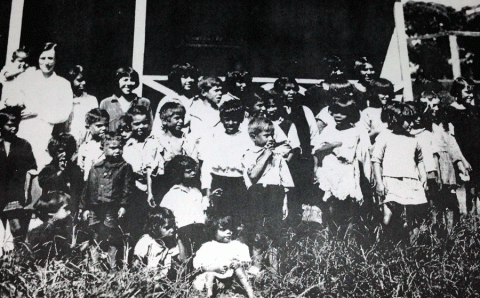 The Seven Generations Plan was developed under the auspices of Habitat Personnell and the South Coast Aboriginal Community Development Organisation It was meant to be a planning guide for current generations of children and the grand children of the future. It is useful as a discussion document and its owners are the Yuin/Ngunnawal people and the Aboriginal people that have come to the South Coast of NSW,  the inland areas including the Australian Capital Territory. 
Bangaleee (the Shoalhaven River) was the life source for the Yuin people. Its 34 tributaries connected the coast to the inland, the mountains to the sea and all of the clan groups of the region. 
From the earliest maps we can determine that there were at least five inter-connected South Coast clan groups:  the Taija, the Djirritjan, Balgarlia, Walbanja, Wandadian, Wodi Wodi, Tarawal, Ngunnawal, Gandagara peoples. 
This seven generations whole of life plan takes its inspiration from the Shoalhaven River. 
Project description:
The Seven Generations Plan for the Yuin community is to have many uses. It is for current leaders as well as community members. It is for the future and it honours the past. It is about planning for the now as well as planning for our children and grand children. It is a blueprint as well as a discussion document. It is a document that needs to be permanently updated. It is intended to be a document with many authors and editors. Its owners are the Yuin/Ngunnawal people and the Aboriginal people that have come to the South Coast of NSW, the inlands and Australian Capital Territory. But it is also a document that comes from the knowledge and support of all Aboriginal peoples and nations and it belongs to them as well.
Campaign link:
/civicrm/contribute/transact?reset=1&id=7
Campaign summary:
The Seven Generations Plan is to be an ongoing project that allows the Yuin people of the South Coast of NSW to continually plan and develop their community. The campaign is to create a Seven Generations Endowment fund that will fund a permanent facilitator who will coordinate collecting information and plan making into the future. The goal is to create an endowment of $300,000 over time. Donors and investors will be honoured with a special memorial stone that will be placed on a Yuin coastal headland.