Buymarr Getaways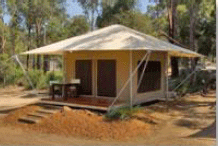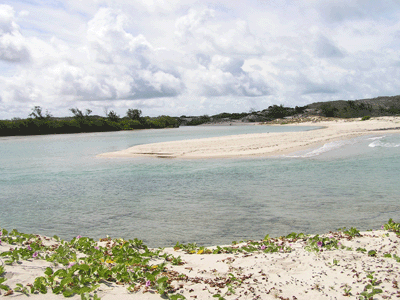 Buymarr homeland is situated approximately 90 kms from the township of Nhulunbuy (Gove) in the North East Arnhem Land region in the Northern Territory. Buymarr, also known as "Buymarrwuy" is a small community that accommodates up to 20 family members. It offers an abundance of wildlife and natural fauna surrounded by the breath-taking coastline and magnificent scenery of Arnhem Land. Buymarr Getaways aims to provide visitors with the following:
* Quiet and private location
* Great fishing experience
* Breath-taking scenery including magical sunrise and sunsets
Opportunity to connect with Yolngu land, people and culture in a peaceful, natural and relaxing way.
Our plan is to build facilities including:
* Eco-hut accommodation
* Toilets and showers
* Communal area including outdoor kitchen
Damien and other family members are keen to start the long term process of bringing his father's vision to reality by taking the first step and inviting small groups to come to Buymarr at the initial stages of the project. We would welcome wilderness groups who would be interested in staying in a pristine environment with a no impact philosophy.
Many family members are successfully balancing living in the mainstream world and ensuring their connection to their families, culture and land remains strong. These family members want to assist those that are currently living a mainly traditional life to improve their lives as was intended by the Homeland Movement that started back in the 1970s.
This business idea is based on the attitude that this enterprise can create opportunities for family members who want to live at Buymarr and be self-sufficient and provide future generations with the means to do so.
In the first stage of the project we want to test out the experiences and reactions of tourists interested in travelling to Buymarr for its superior, natural, cultural and historical and fishing attractions.
Contact:
Karen Young
Manager, Lirrwi Yolngu Tourism Aboriginal Corporation
T: 08 8987 3433
M: 0487 333 660
E: info@lirrwitourism.com.au
Project description:
Gatjil Djerrkura (OAM) established Buymarr in 1985 with a dream to develop the homeland to allow family members to live on their traditional country. Unfortunately he was not able to fully achieve this vision before his passing in 2004. Gatjil's son Damien Djerrkura has been planning the development of Buymarr Getaways at Buymarr homeland for a long time as a part of bringing his fathers dream to reality. Damien and his family are keen to be successful and join the small but growing number of locally owned Yolngu businesses in Arnhem Land that are creating a pathway for the future.
Mentor Type:
Contact Email:
info@lirrwitourism.com.au
WWW:
http://www.lirrwitourism.com.au
Funding Amount:
Subject(s):
Region:
Northern Territory<br>Northern Territory - East Arnhem Land