Darwin Indigenous Tourism Hub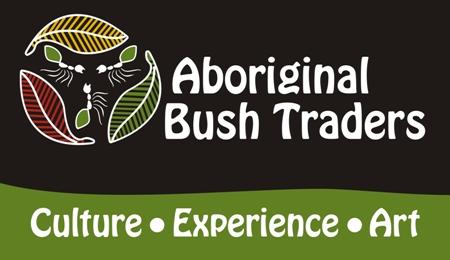 The Darwin Indigenous Tourism Hub operates from the Aboriginal Bush Traders retail outlet in Darwin.
Aboriginal Bush Traders is an initiative of Darwin Regional Indigenous Advancement & CDEP Incorporated,DRIACDEP, a not-for-profit Indigenous community organisation, which aims to support Indigenous people and communities to engage in economic activities on their land in a sustainable way. These activities include bush harvest, art, product development, tourism and retail activities.
The Darwin Indigenous Tourism Hub is an important part of Aboriginal Bush Traders aspiration to engage and support Indigenous people in economic and social development activities, through providing:
- back office support services
- linkages to business opportunties and industry support
- promotion of products and services
This project is sponsored by Tourism NT and supported by the Australian Government.
Aboriginal Bush Traders other activities include:
Hosting a stall at the Mindil Beach Markets to enable different Indigenous artists and organisations to showcase their products. Aboriginal Bush Traders assists providing stall equipment and setting up the stall.
Operating a retail outlet at Browns Mart Reserve which displays and sells Indigenous product to the local and tourist markets. At this stage Larrakia Nation Arts and the Bagot Community artists are the main suppliers and Aboriginal Bush Traders continues to grow the range of goods available and work with the Indigenous community on the development of new products, such as more bush harvest products, like jams and dyes.
Engaging and promoting Indigenous involvement in the bush harvest industry. Our Bush Harvest Business Development Officer works with Aboriginal communities on the identification and collection of bush harvest products using appropriate resource management principles.
Project description:
The Indigenous Tourism Hub offers support for Indigenous Tourism operators in the Darwin region and an interface for consumers and industry to access local Indigenous businesses and activities.
Lead Organisation:
Darwin Regional Indigenous Advancement & CDEP Incorporated
Contact Email:
tourism@aboriginalbushtraders.com
WWW:
http://www.aboriginalbushtraders.com
Support Type:
Support our local Indigenous Operators
Funding Amount: