Australia's First Treaty ©️™️ & Habitat Creation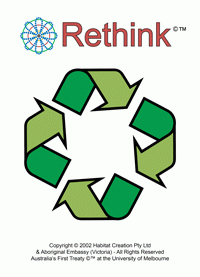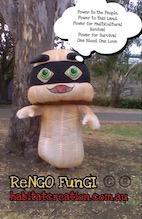 VIsion: Bringing dreamtime into the future
"Our vision is to recreate balance in society where women and men are equally represented and to facilitate and support reconciliation and unity amongst all cultures, races, religions, peoples and species through healing as family, together on Country.'
The Treaty was spoken by the Prime Minister Bob Hawke at BARUNGA and sung by YOTHU YINDI in 1988. The Treaty was later designed and documented in 2002 by Habitat Creation and the Aboriginal Embassy (Victoria), prior to it being lawfully and formally authorised at the University of Melbourne. Australia's First Treaty ©™ Act 2002 was successfully completed in a Multicultural Indigenous (WOIWURRUNG) and Multicultural English language to reconcile and unite all people through healing and reclaiming spirit, identity, environment, and Country
Mission: Giving dreams a home to grow
"Our purpose is that every child and all species (human, plant and animal) deserve an optimal equitability or equal future with this Country, Nation and Planet."
To achieve our mission we will:
Restore and recreate Multicultural Harmony and Holistic Sustainability through unity and sovereignty with the Koolin ©® Australiacontinent. 
Re-evolve with Re-industries that are inclusive and incorporates the 5d MAS ©™ System, competencies, model, and authority.  
www.australiasfirsttreaty.com.au
Email: rengo.fungi@habitatcreation.com.au
Project description:
Australia's First Treaty ©™ Act 2002 was successfully completed, authorised, and legislated in a Multicultural Indigenous (WOIWURRUNG) and Multicultural English language to reconcile and unite all people through healing and reclaiming spirit, identity, environment, and Country. The Aboriginal Embassy Victoria and The University of Melbourne commissioned Habitat Creation Pty Ltd to bring together for the very first time, through Fire Management, both Sciences, Laws, Societies and Cultures which vitally evolved into Australia's First Treaty AFT ©®. The Aboriginal Embassy Victoria and Habitat Creation presented AFT©™ to the Indigenous Stock Exchange on November the 19th 2004 in Shepparton Victoria, so that anyone who are willing to contribute to its Commissioning could assist, invest, and help develop it to establish Right Way Governance for Caring for Country and Reconciliation.
Lead Organisation:
Australia's First Treaty ©™ (Aboriginal Embassy Victoria & Habitat Creation Pty Ltd)
Lead WWW:
www.habitatcreation.com.au
Contact Email:
rengo.fungi@habitatcreation.com.au
WWW:
www.habitatcreation.com.au
Support Type:
Seeking Collaboration, Cooperation, Partnership, Investment, and Funding
Funding Amount:
Region:
Koolin ©® Multicultural Australia wide